Francis Victor Von Malachowski was my great grandfather.
Born: 20th September 1886 in Dalhousie, India
Died: Match 1948 in Norwich, Norfolk, England
Father: Adolph Von Machowski? (1853-1913)
Mother: Unknown
Francis was born in 1886 Dalhousie, India.
Military Service
At aged 11 (18th March 1898) he enlisted with the Corps of Lancers of the Line (16th Lancers) at the rank of "Boy" in Umballa, India. Although he stated his age as 14 on the army paperwork.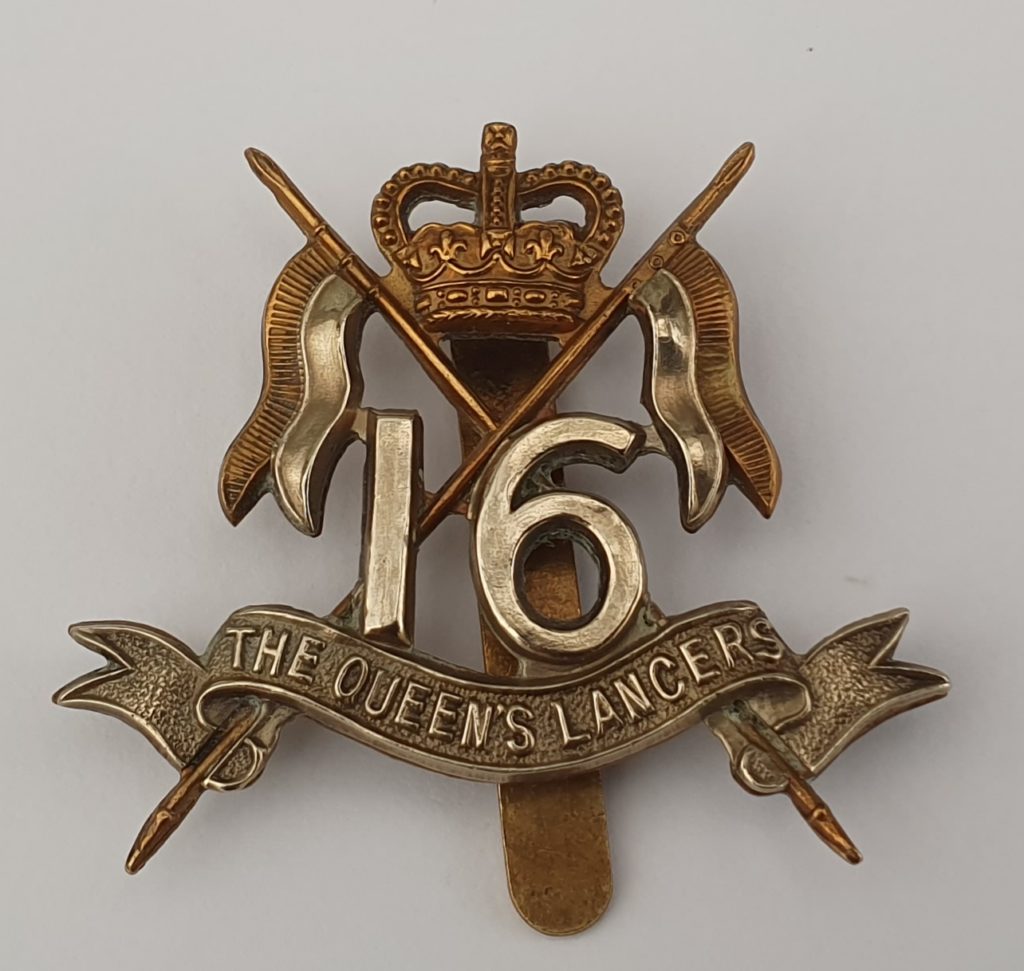 On the 2nd June 1901 to 10th October 1902 he is shown as serving at Home (presumably somewhere in the UK).
On the 11 October 1902 it looks like he was deployed to South Africa returning "Home" in November 1904.
By the age of 16 (10th February 1903) he had been appointed to the rank of Private.
September 24th, 1909 – Stationed at Norwich Cavalry Barracks with the rest of the 16th Lancers.
On the 13th March 1910 (aged 23) he was appointed to the rank of Bandsman.
On the 10th October 1910 he is possibly mentioned in the Eastern Daily Press as playing in the Norfolk and Suffolk League. Specifically a match between C.E.Y.M.S. vs 16th Lancers at Earlham Road. The home team defeated the Norfolk Senior Cup-holders by 2 goals to 0. Private von Malachowski was listed in the team for the 16th Lancers.
On the 2nd April 1911 he recorded in the Census as living at the Cavalry Barracks, Barack Street, Norwich.
Autumn 1912 – Orders received for the 16th Lancers to proceed to Curragh Camp, Ireland.
On the 16th October 1912 at aged 26 he was discharged from the military at Curragh, Cork, Ireland.
I believe Francis re-joined the miltiary at aged 28 in 1914 to fight in 1st world war. He seems to have served in the Welsh Regiment.
---
He married Alice Hardy (1892 – 1982) on the 14th July 1913 in Norwich, Norfolk, and together they had quite a big family:
Frank V Von Malachowski (1916-1917)
Hughie Malachowski (1919 – 2005)
Grace Malachowski (1921 – 2001) (also my grandmother)
George Victor Malachowski (1923-2000)
Sidney Malachowski (1925 – 1998)
Stanley Francis Malachowski (1926-1994)
Alan Malachowski (1928 – 2002)
Olive E Malachowski (1930 – 1931)
Iris M Malachowski (living)
Peter Malachowski (1934 – 1934)
Dolly Malachoski
Shirley Malchowski
Money was tight, as my grandmother Grace Malachowski would always tell us that whomever was pushing the pram wore the one pair of shoes the siblings had between them.
---
In later life he worked at Norwich Union, in Norwich Norfolk. From what I remember there was mention of him appearing in staff magazines.